Orders from 45 rolls ( 360 sq.ft. ) to full trailers can be delivered to the GTA and surrounding area.
Monday to Friday 7am – 5pm
New Saturday Hours: We are now open early Saturday mornings for prepaid order pick ups only.
There is always fresh Brouwer sod in our yard available for pickup. Call ahead to prepay and have us put your sod order in an area for safe social distancing pickup.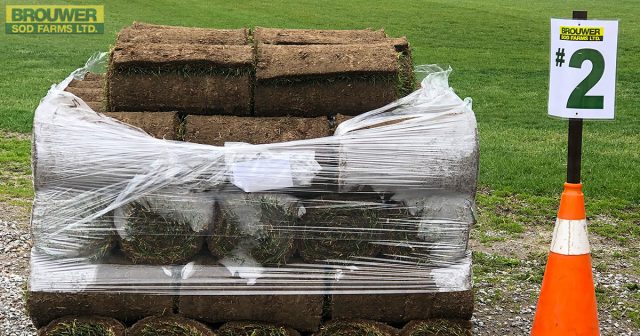 To determine how many rolls of sod you require, multiply the length of your area by the width in feet to determine total square footage require and then divide by a factor of 9 ( each roll is 9 sq.ft. )
EXAMPLE: Your area measures 50 feet wide by 60 feet long
EXAMPLE: Your total square footage is 50′ x 60′ = 3000 square feet
EXAMPLE: Divide 3000 by 9 = 334 rolls of sod required